Lead Medical Assistant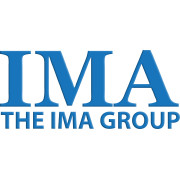 Lead Medical Assistant
Medical Assistants Dallas, Texas
Description
We are hiring! We are recruiting for a Full Time Lead Medical Assistant at the Dallas/Fort Worth location. Occasional travel is required.
Job duties and responsibilities include- 
Greeting patients, taking patient vitals, and preparing patients for examinations
Assisting providers with examinations
Assisting the front desk
Entering information on the patient record
Performing or assisting with visual exams, EKGs, and blood draws
Ability to work with all claimants while maintaining calmness, consideration, compassion and respect. 
Assist with completing reports to include scanning and emailing documents 
The IMA Group is an Affirmative Action and Equal Opportunity Employer
EDUCATION 
Required- High School with Medical Assistants training 
Preferred- Certified Medical Assistants training or Associates degree 
EXPERIENCE 
Required- One to two years as a medical assistant in a medical office or occupational health setting.
Preferred- Training from an accredited Medical Assisting training program, 1-2 years experience as a Medical Assistant, Supervisor experience.
Benefits-
The IMA Group offers a fantastic benefits package which includes Health, Dental and Vision Insurance, Paid Time Off, Paid Holidays, 401k with employer contributions, LTD, Flexible Spending Account, Life Insurance and ADD.  We offer a market competitive salary with a flexible schedule and limited weekend hours. Employees will also receive an Annual Performance Review at the end of each calendar year. 
Our Government Services Division supports local, state, and federal agencies and delivers professional and objective medical and psychological examinations as well as ancillary services. Our Payer Services Division meets the evaluation and screening needs of Carriers, TPAs, Public Entities and Employers and includes behavioral health and physical medicine specialty services, working with a wide range of organizations within the workers' compensation, disability, liability, and auto markets. Our Clinical Research Division performs all types of Phase II-IV clinical trials in multiple therapeutic areas through a flexible nationwide network of site locations and virtual capabilities.
Similar Jobs